A little maintenance work on the website was done today so make sure to CTRL+F5 the page to see the changes.
At the time of this post, it's not been applied to the FR version of the website.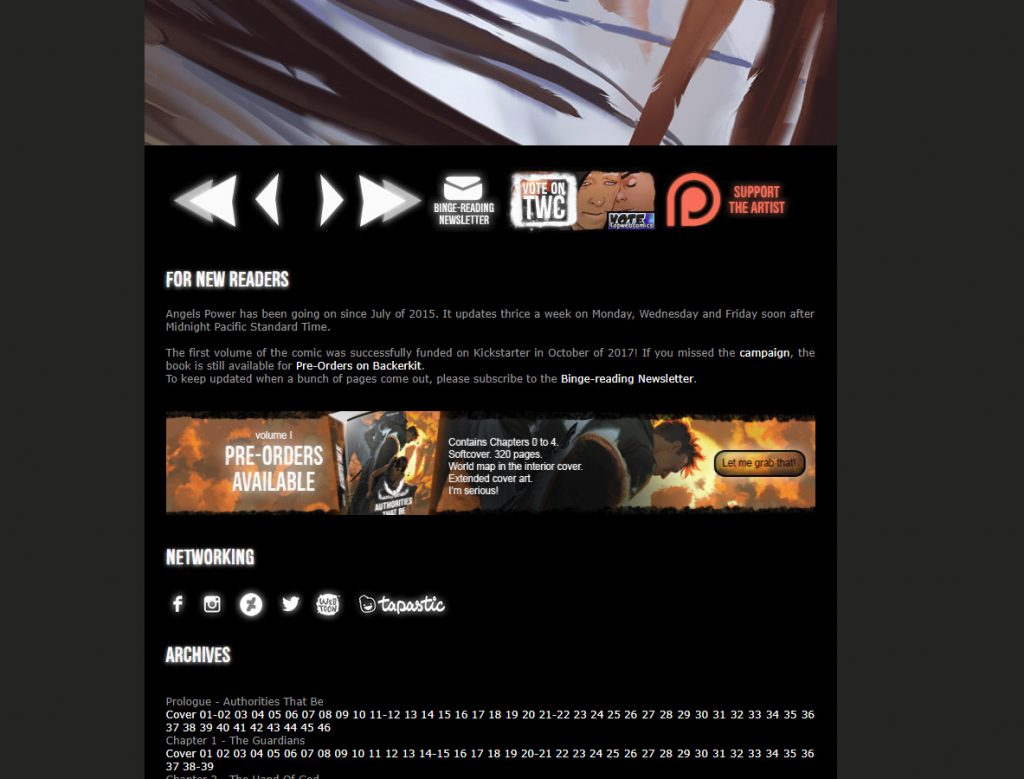 List of changes and cosmetic improvements:
The menu was modified to include a link to pre-orders and replace "about the comic" link to "blog" (which links here).
The arrows were redrawn to appear more clean.
The bar section under the pages was cleaned up with the binge-reading newsletter icon, the TWC voting icon and a clearer Patreon icon.
The "For New Readers" section was updated to reflect current events.
A pre-orders button was added below with an image.
A "networking" section was added with the full collection of our small social media icons.
The text headers are no longer in bold.